Friendly Staff, Beautiful Smiles, Welcoming Environment
The Zephyr Cove
Dental Center Promise
Zephyr Cove Dental Center is committed to providing the best care using the latest advancements in technology, and the tried and tested methods of modern dentistry. If you are looking for a gentle, courteous, and friendly family dentist in Zephyr Cove, NV our dental office is the right place for you. Our dentists and dedicated staff provide advanced family and cosmetic dentistry for every dental need
Robert DeSipio, DMD
Dr. Robert DeSipio is originally from Philadelphia, Pennsylvania and is a third-generation dentist who graduated from Temple University School of Dentistry—as did his father and grandfather. Before coming to Zephyr Cove Dental Center, Dr. DeSipio practiced for 25 years in Voorhees, NJ, where he helped build a multi-specialty practice focusing on advanced cosmetics and complex restorative procedures. Dr. DeSipio is also the former Medical Group Commander of the 177th Fighter Wing, New Jersey Air National Guard. He obtained the rank of Lieutenant Colonel and retired after 24 years of service. Dr. DeSipio's time in the military has given him the ability to have compassion for his fellow Americans and help those who cannot afford dental care. He was voted best dentist by South Jersey Magazine in 2016 and 2019 because of his ability to put his patients' needs above all else.
Dr. Desipio lives in Lake Tahoe with his wife and two children. You can find him in his spare time hiking, biking, and taking in the natural beauty of the area with his family.
Scott Sumners, DMD
Dr. Scott Sumners is from Huntsville, Alabama. He attended undergraduate school at the University of Alabama for mechanical engineering and then got his dental degree from the University of Alabama at Birmingham before spending 6 years as a partner in a group practice in North Alabama. 
Dr. Sumners focuses his training and continuing education on the technology that is constantly pushing dentistry forward.  He has advanced training in digital impressions, Invisalign, reciprocating endodontic procedures and dental laser procedures.  He enjoys learning this technology and building digital protocols to enhance the patient experience while minimizing visits to the dental office.  
The mountains have always been his family's favorite place and they are so excited to now call Carson Valley home. His wife and two daughters reside in Minden with their two dogs, and a bearded dragon named Sprout.  In his free time, Dr. Sumners enjoys music, cooking, hiking, trail running, mountain biking, skiing, and spending time with his family.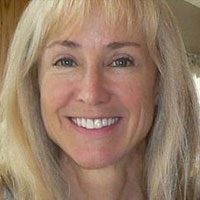 Jan Miller, RDH
Jan Miller has been in Lake Tahoe for 43 years, though she is originally from South Dakota. Jan was introduced to dentistry when she was 14 and worked as an assistant after school for her local dentist. She attended the University of South Dakota, where she got her hygiene degree. Jan moved to Lake Tahoe, where she met and married her husband of 38 years, Glenn, and raised her family. Jan has been with Zephyr Cove Dental Center for 32 years and just might know everyone in Lake Tahoe.
Jan is the proud grandmother of a rambunctious one-year-old and can be found all over the basin skiing, hiking, biking, and sailing.
Liz Davis, RDH
Liz was born and raised in South Lake Tahoe. She went to Carrington College of Sacramento for Dental Hygiene and has been a dental hygienist for 10 years. She is very concerned about oral hygiene and its effect on a patient's overall health. She enjoys making every patient feel comfortable and believes in helping every patient find their best smile.
Liz enjoys spending time with her family camping, boating, and traveling the mountains.
Farah Richmond, RDH
Farah is originally from Breckenridge Colorado. She has lived in South Lake Tahoe for 25 years. Farah graduated from Truckee Meadows Community College in Reno with a certificate in Dental Hygiene. When seeking a second career in life, she was continually drawn to dental hygiene as a way of helping people while in the healthcare sector. She loves the close, personal relationships she can build with her patients.
Farah has been married to her husband for 18 years and has two golden retrievers, Bosley and Maleia, and two cats, Ky-Mani and Leo. When not at work, you will find Farah outside in every season, either skiing, mountain biking, paddling, or just spending time with her family.
Martha Jones, RDA
Martha was born in Mexico but found her way to Lake Tahoe over 30 years ago. Martha went to Sacramento City College, where she studied Dental Assisting. She has been in the dental profession for 26 years and is current with all of the latest technology dentistry offers. Martha receives great pleasure in helping others and making patients feel comfortable during their care.
She has a great love for the outdoors and nature. You can find her hiking the mountains in the area with her wonderful husband and three amazing children.
Roberta Benvenuto, Scheduling Coordinator
Roberta is originally from Newton, Massachusetts, but has lived in the Tahoe area for 49 years. She fell in love with the area on her honeymoon and never left. She attended Northeastern University, where she studied business. Roberta found her passion for dentistry while watching her childhood Orthodontist work with patients. She then knew where she wanted her career to go. She is the engine that makes the office run smoothly. She is our problem solver and approaches every situation with a smile. She is there to answer any of our patient's questions and to make you feel as comfortable as she can.
Roberta loves spending time with her children and husband. You can find her in the Village shopping or spending time at the beach.

Tuesday - Friday | 8:30 AM – 5:00 PM
Saturday appointments available by appointment